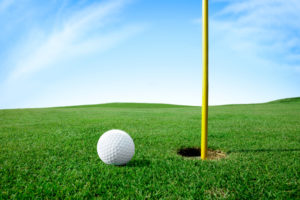 Planning a big event can quickly become stressful and overwhelming. With the pressures of deadlines and all the different details to consider, it's no surprise that most people get burned out over the course of the planning process. But thankfully if you choose the right venue, a lot of the stress of planning goes away. At the end of the day, your event is meant to be fun, so there's no sense in giving yourself any unnecessary worries. By securing a fun, unique event venue you can rest assured in knowing that your guests will have an experience that they won't soon forget. If you're planning a big event, but you're not sure where to host it, or how to find the right venue, then follow our simple guide below to get started. Lets's begin.
Location, location, location
As with real estate, choosing the right location for your next event is a crucial step of the planning process. Not only should you choose a venue that can accommodate a large guest turnout, but you should also choose a place that has access to high quality food and fun activities such as golf on a public course.
Beautiful landscape and nature views also provide an additional element of interest for your guests. Choosing a location that offers a pristine, stimulating environment should also be considered as you search for the right venue. Of course, you will want to work with an experienced event venue that understands customer service. This means that communicating with the staff is free of misunderstandings. If you find that your discussions with a potential venue are not going smoothly, then it may be time to find one that values your business. A dependable, experienced event venue will also be happy to take your unique ideas into consideration so that you can create an event that matches your original vision.
Food and Activities
The importance of tasty, modern food choices is crucial to pulling off a successful event, regardless of the size or the purpose. Every event, from a family brunch to country club weddings benefit from a menu that is both delicious and diverse. While most people recognize the importance of choosing the right food for their event, many of them are lost when it comes time to make a decision. In this case, it can be helpful to look at data from surveys regarding food preferences. It turns out that most people have pretty specific tastes, especially when it comes to breakfast and brunch. During a survey taken in the year 2015, 67% of respondents stated that ethnic-inspired breakfast and brunch items such as Asian-flavored syrups, Chorizo scrambled eggs, and coconut milk pancakes, were a "hot trend" for restaurant menus. When you consider the current landscape of food trends, it becomes clear how important it is to choose a venue that allows you to select the items that people want. By getting the food right, the rest of your event is sure to be a success.
While choosing the right food is important, you can not overlook the importance of offering fun activities for your guests. Offering your guests access to play golf on a public course is an excellent, unique activity that they can remember for years to come. What's great about choosing a venue that gives you access to a public course is that it's sure to separate your event from others. When guests have a unique experience on a premier golf course, even if they're not experienced golfers, they are far more likely to remember your event as a fun, positive experience.
When you're trying to book a party, the challenges and roadblocks can quickly pile up. While a lot of people let this stress them out, they don't have to. When you enlist the help of a professional event venue that has years of experience, you can make the planning process much easier. If you're looking for a fun, memorable venue with great food and public courses, then get in touch with us today. We'd love to help you make your next event one to remember for years to come.