The Perfect Venue For Any Event
As one of the best party venues in Delaware, think of Deerfield when it comes to some of life's most treasured events. Parties and celebrations of all kinds can be crafted with care in any of Deerfield's spacious special event rooms.
Watch and review the wide range of venue options described in our Facility Overview as well as the many affordable Menu Options that are available to fit your specific event's needs.
Deerfield – Delaware's premier events venue – can be the ideal solution for so many occasions. You'll be pleasantly surprised how enjoyable entertaining can be when you allow the hospitality professionals at Deerfield to help you design a distinctive event that is carefully suited to match all the needs of your family, company, association, or organization.
What Clients Are Saying
"We had a great event on Saturday! Our team has been getting compliments all week on how they thought this was our best party. The staff at Deerfield was great, especially Stephanie. We appreciated everyone's attention to detail and helping us with last minute things. The tables looked beautiful when they were set with the color schemed linens that we went with. The staff did a wonderful job!"
Corporate Celebration – Feb 9, 2019
"Everything turned out so so so good. The staff was amazing. I'm truly happy with everything so thank you for working with me on this and thank all the staff from us for such an amazing job they did and for making Jan 19th a memorable one for us."
Surprise 40th Birthday Party – January 19, 2019
"I can't recommend Deerfield enough for your next event. The staff is so helpful and accommodating- we worked with Claire to set up the event and Lizette was our day of coordinator. We got so many compliments on the food and the beautiful ballroom it was held in! Book Deerfield and you won't be disappointed!"
90th Birthday Party — January 12, 2019
"Thank you so very much for the wonderful party you provided for us on Saturday evening. Everyone had a fantastic evening and enjoyed everything from the beautiful venue to the lovely decorations, the wonderful food and drink, the fantastic live jazz trio and DJ, it was all a giant HIT!!
We really appreciate your attention to detail and to trying to provide the best possible experience for our guests! It was truly appreciated and we had so very many compliments! A special thank you for the Fire and Ice sculpture! It was to die for!!! I loved it and it was pretty much the talk of the party, along with all the ice sculptures on each table. Tongues were wagging about them! Think it was a first for many party goers, and that's the way I like it to be!
It was fantastic from beginning to end and our CEO really enjoyed himself which is a great plus! We will certainly remember you for the next party!"
Corporate Holiday Party — December 1, 2018
What's Going On
---
Deerfield's Thanksgiving Dinner Buffet
Deerfield's Thanksgiving Buffet will return on November 23, 2023! Reservations can be made by clicking here. The menu and pricing details can be viewed here.
Important Announcement Regarding Deerfield's Management
To read the letter to all guests & clients, click here.
Military Discount Offered
Thank you for your service! Active & retired Military discount offered seven days per week! $5 off 18-hole prevailing rate (Mon. – Sun. anytime). To learn more, view the flyer here or call the Pro Shop 302-368-6640 ext 3.
2023 Annual Golf Passes
2023 Annual Golf Passes Now Available! Find out why Deerfield is the area's very best value for golf lovers! All new passholders receive a welcome package valued at over $300 when they join! Click To Learn More
Hole-By-Hole Video Tour
View Deerfield Golf from above while listening to an in-depth hole-by-hole description. Click here to drop a few strokes!
Meet the Instructors
The Deerfield Golf Academy is your source for the area's most innovative, professional and experienced golf instruction. Whether it's private lessons, group lessons, camps, clinics, or a program that focuses on a particular aspect of golf in which you would like to improve, the Deerfield Golf Academy has – or will design – the perfect game plan for your success. Click Here To Learn More
Guest Guide and Golf FAQ
We've prepared some helpful guidelines for frequently asked questions so that we can provide quick, accurate and consistent responses to your most common questions. Please feel free to ask any team member if we can help further. Please have a safe, fun visit playing Deerfield! Click Here To Learn More
Virtual Tour of Deerfield's Event Spaces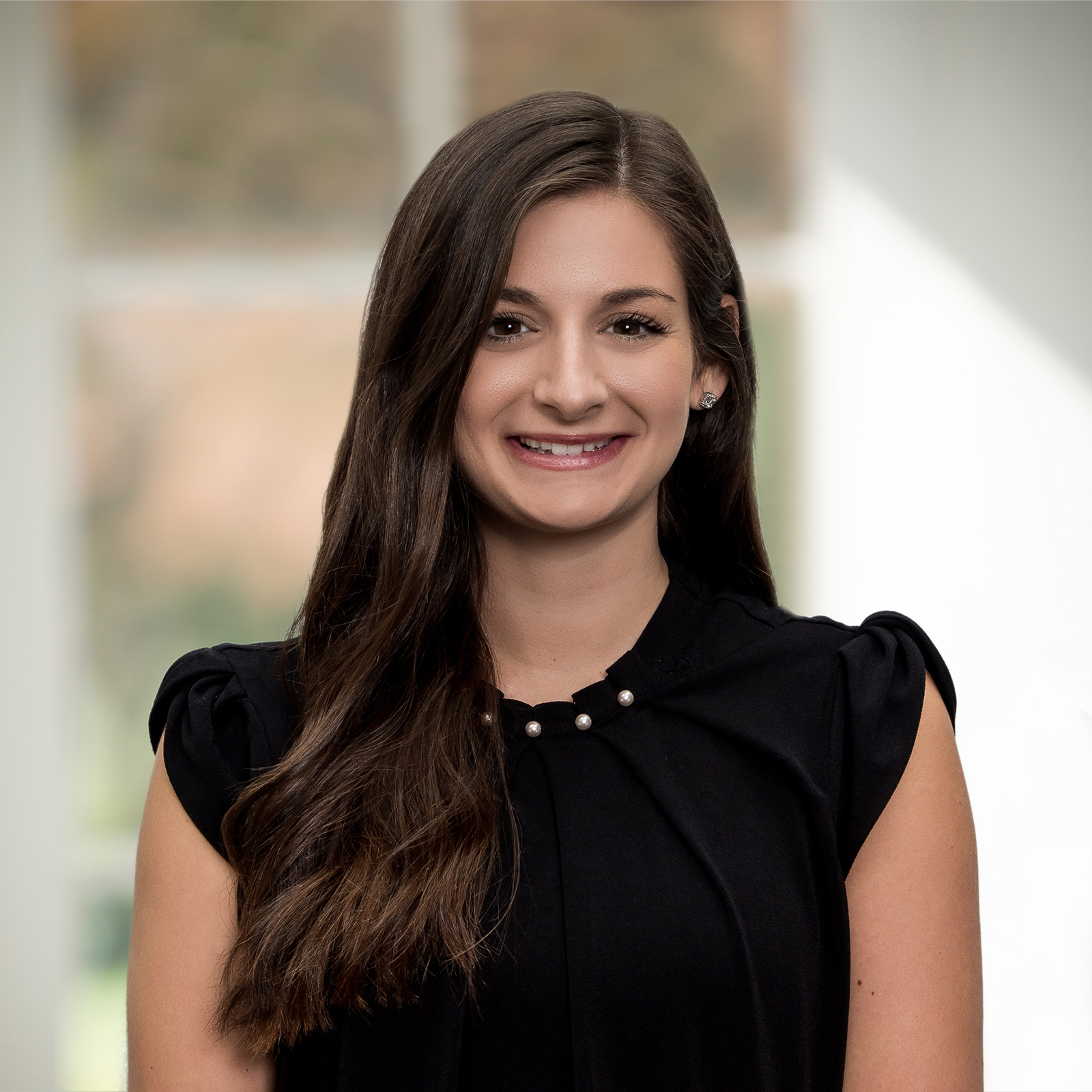 Alex Lento
Catering Sales Manager
Alex is the newest Catering Sales Manager to join Deerfield, making her debut in in June of 2019. She has since taken over the social events market, and loves to customize these types of events for our very special clients! Any reason to celebrate is a fabulous excuse to call Alex! Alex also handles many of the smaller weddings and several of our corporate markets.
After graduating from West Chester University in 2017, Alex's events career began with her Event Coordinator internship at Radley Run Country Club where she quickly developed into the role of Catering and Sales Manager within a few short months. As a one-woman-show in member and non-member banquet events, Alex gained abundant experience planning and executing all types of events including member theme parties, golf outings, weddings, fundraisers, showers, mitzvahs, and many more. She loves to think outside the box and get creative with each individual event, which is what makes her perfect a perfect complement to our team!
Alex currently lives in West Chester, and thrives off the dynamic life in town as well as the countless restaurants that line the streets! She enjoys spending time in nature hiking and exploring, especially around her family's mountain house in the Pocono Mountains. Her favorite spot is the beach in Cape May, NJ, and she loves spending time with her friends and family there. She is passionate about art & crafting, cooking, and volunteering at the Brandywine Valley SPCA in West Chester.
Angela Kaiser
Catering Sales Manager
Angela has been on the team at Deerfield as Catering Sales Manager since April 2006, and she has worn many hats during her tenure at the Club. She handles not only many of our stunning weddings, but events for the corporate and non-profit markets as well.
Angela's career in the hospitality industry began at The Dorchester, London as Assistant to the Banqueting Manager in 1987. At the end of 1988 when the hotel closed temporarily for renovations she traveled to America on an 18 month Management Training Program and worked at Hotel duPont, Wilmington in the Rooms Division. Returning to Hotel duPont after assisting in the reopening of The Dorchester ~ Angela held positions as Concierge, Front Office Manager, Conference Service Manager and Reservations Manager.
Prior to joining Deerfield, Angela was the Director of Sales and Catering at the beautiful Inn at Montchanin Village, Wilmington for several years.
Angela and her husband, Rod, have a teenage daughter, Amelia. They love to travel as a family and spend time with family and friends. Angela has a passion for gardening and flowers, scouting and delicious food. She is a long time member and volunteers at the Delaware Center for Horticulture, she serves on the Ballet Guild at Wilmington Ballet and is a Co-leader of a Girl Scout Troop. Angela enjoys listening to a wide variety of music.
Lizette Kennedy
Catering Sales Manager
Lizette is an event industry veteran with over 18 years of hospitality experience. Since joining the Deerfield family 4 years ago (originally in the operations department), Lizette gained experience in coordinating the award-winning Sunday Brunch, large-scale holiday dining events, and has helped orchestrate hundreds of successful weddings, fundraisers and corporate functions on the day of the event. Since joining the Sales Team, she now handles the initial contact and planning of many of our weddings, corporate events and non-profit events. She also specializes in golf outings!
Originally from Stanhope, New Jersey, Lizette graduated from University of Delaware and has since called Delaware her home. Prior to Deerfield, Lizette managed the historic Klondike Kate's Restaurant in Newark as a Banquet Sales and Marketing director for 10 years. Lizette has a passion for supporting the community and has previously served as a member of the Downtown Newark Merchant Committee and volunteers in her spare time for the Delaware KIDS Fund which is dedicated to providing goods and services to children at risk and in distressed situations. Lizette and her husband Ryan reside in Pike Creek with their sons Luke and Gavin. Lizette and her family enjoy frequent trips to the Delaware Beaches, Charleston, and South Florida to visit friends & relatives.